By Karin Krisher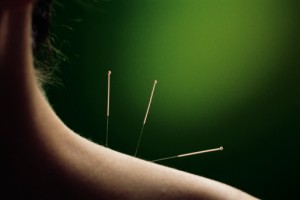 Over the last 40 years, acupuncture has slowly migrated into the Western consciousness, taking up residence as a legitimate medical practice. However, there are still many doubters of this technique, which involves the manipulation of thin needles inserted into specified points to stimulate the body's energy flow, known as qi.
Skepticism has a lot to do with lack of evidence, which has a lot to do with lack of ability to create a proper placebo. It also has to do with a general Western aversion to the type of complementary and alternative medicine that is an integral part of Eastern traditions.
Still, several large organizations concede that acupuncture's use for specified conditions is viable. Among the endorsers: the World Health Organization, the National Institutes of Health, the National Center for Complementary and Alternative Medicine and the National Health Service of the United Kingdom.
Conditions mentioned run the health gamut, including: Adverse reactions to chemo/radio therapy; depression; nausea; neck and low back pain; headache; rheumatoid arthritis and many more.
So, why should your patients be aware of acupuncture as a form of alternative medicine? Because, regardless of a general lack of padlocked proof, anecdotal evidence is abundant. Therefore, any one of your patients might have heard about another's excellent experience with acupuncture, and jump right in with no further information.
Educating your patients about the skepticism surrounding acupuncture and its potential benefits is your role in helping them make effective decisions about their health. Let them know exactly what your concerns are, and if you think they should stay away or that their particular medical condition or history could be exacerbated by acupuncture, tell them. If you notice a particularly stubborn pain or undiagnosed issue in your patients, perhaps suggesting acupuncture is your best option.
Have you ever had acupuncture yourself or suggested it to a patient? Tell us about the results in a comment!