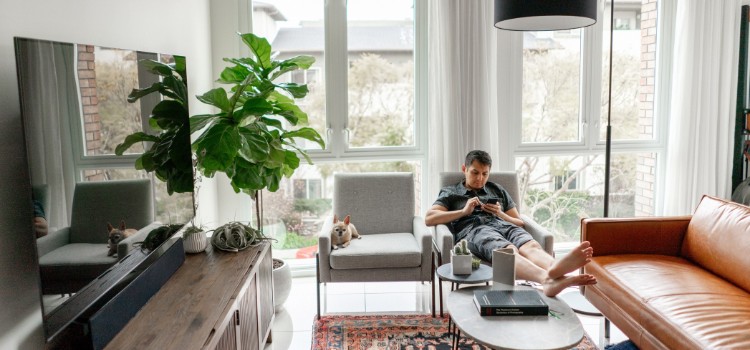 Meet Dr. AnnAlisa Behling, a naturopathic medicine physician with over 20 years of experience in the field of integrative medicine.
This doctor makes house calls. You may be asking yourself why on earth a modern physician would travel hours each way to visit her patients.
According to Dr. Behling, because it works.
The practice of venturing to the homes of her patients started out logically enough. Dr. Behling recognized that her patients were seeking integrative medical care but wanting a more naturopathic approach. This methodic, information-seeking form of care lends itself to lengthy office visits full of questions and answers, and typically an armful of medications and supplements to show the doctor.
Without knowing it, the patients were the inspiration for Dr. Behling to take her talents and expertise on the road. Through routine conversations, many patients indicated that the convenience of having a doctor come to their home would lead to better outcomes in the long run: no forgotten prescriptions, no rushing, and no missed appointments.
AnnAlisa found herself drawn to visiting patients where they live, rather than dragging them to her office, sometimes from hours away. What started as a way to build clientele has led to some groundbreaking thinking in terms of how integrative medicine should work.

Caring for Patients Where They Live
It seems obvious to say that house calls result in caring for the patient in their home, but really it is more about caring for them where they live. Most doctor's visits involve conversations intended to be exploratory and revealing about the patient. Questions like, "Do you eat right?" or "Have you been exposed to any allergens?" are not uncommon in a typical office visit with a physician.
Unfortunately, the answers to these questions can be vague, unsure, or contrary to the truth. Visiting patients where they live allows her to be confident that she knows what her patients deal with in the world around them.
Environmental factors play a role in many illnesses, so seeing the area surrounding a patient's house can be telling. Are there pesticides on nearby farmland? Is there a source of fresh food? Can my patient easily access medications and supplements? These questions are all answered without even asking the patient.
Stepping inside the home offers more answers to questions that patients typically answer dishonestly, knowingly or not. Imagine a patient visiting his or her doctor for what they think is allergies. The patient may not remember to tell their physician that there is mold in their home. Or they may not know there is mold. Prolonged exposure to toxins like those found in black mold can lead to far more than a simple cough or sneeze.
Dr. Behling says she takes the time to observe and notice things that would be helpful, like the smell of mildew or a chaotic atmosphere in a home. Visiting her patients at home allows her to understand the reality of her patients' situations, rather than relying on their versions of the story.


Working With Patients in Their Environment Creates Trust
While gaining insight into her patients' lives at home has proven priceless, Dr. Behling also sees it as a way to gain the trust of her patients and give them the level of care they miss out on otherwise.
Her decision to be a naturopathic provider who makes house calls was partially born out of necessity—there simply weren't enough of them in Michigan at the time. In fact, there were few naturopathic physicians in general, resulting in one of two options: patients had to travel a long way to see her, or she could make the trek to see them.
With the true compassion of a physician, AnnaAlisa determined that meeting her patients where they live was the right choice. Now, her elderly and gravely ill patients can remain in the comfort of their homes. The families of her patients can be observed in their natural environments without the hassle of carting children across the state. At the end of the day, patients are more open and relaxed at home than when surrounded by fluorescent lights and waiting rooms full of other sick people.
Dr. Behling believes that the ability to see patients in their homes offers a win-win scenario. For the patient, this is the convenience and comfort that a regular office visit never provides. For the provider, it's a full-picture view of the patient's environment and lifestyle that offers the perspective for better diagnosis and treatment. Sounds like Dr. AnnAlisa Behling is right—house calls are better for everyone involved.
Dr. AnnAlisa Behling is a licensed and accredited Naturopathic Medical Doctor practicing general family medicine, specializing in natural and complementary medicine with a focus on women's health and Laser Medicine. She received her BA from Duke University and her Doctorate from National College (NCNM) in Portland, OR. Dr. Behling has been in private practice for 14 years and dedicates her practice to treating each person as an individual considering all the aspects essential to recovery and prevention of disease.
---
¹"Effects of Ethanol and Acetaldehyde on Tight Junction Integrity - NCBI." https://www.ncbi.nlm.nih.gov/pmc/articles/PMC3339854/. Accessed 6 May. 2019.